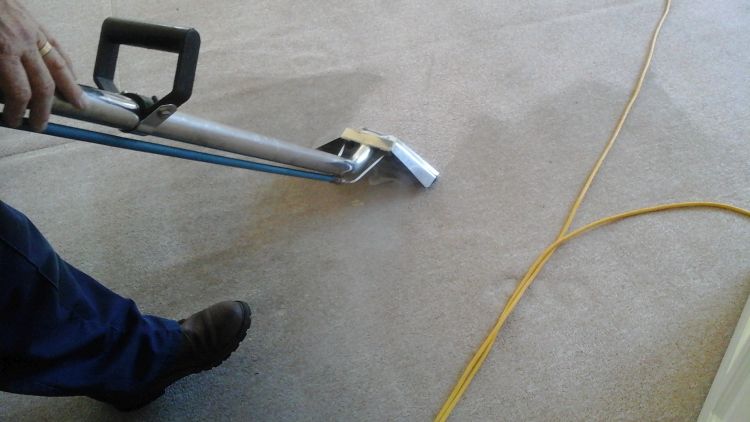 Commercial Carpet Cleaning Weston-Super-Mare
Anytime your business' carpets look a little dingy, it's time to call us to come and make sure your carpets look as good as new. At Vapor Clean, we understand that you want clean, fresh smelling carpets that look great, feel soft underneath your feet, and improve the appearance of your business.
It doesn't matter what kind of business you are running – all businesses need fresh, clean carpets. From schools to pubs, to fancy nightclubs, keeping your carpets clean will improve the appearance of your building. Our trained staff will do a great job on your commercial carpet cleaning in Weston-Super-Mare. In addition, we can schedule our appointment around your work so that the time doesn't interfere with your regular business hours. This can occur overnight or in the early morning hours, ensuring that when you open next, you will have great looking carpet.

Call on us at 01934 611 242 to set an appointment!

By using the most modern equipment available, we ensure a great, deep cleaning and a carpet that will look amazing long after we are gone. Since we value your ability to work, we use special equipment and technology that will allow your carpets to dry within 30 minutes of us cleaning them. Our commercial carpet cleaning in Weston-Super-Mare ensures you don't lose precious operating time while you get the cleanest carpets possible.

By operating during the hours you are closed, we ensure that you don't have to shut down your business to get the clean carpets you need. We're happy to work with you to pick a time that best suits you – from the middle of the night to wee hours of the morning.


Key Features
✓ Our Experience Matters

Our Vapor Clean teams are comprised by the most trained and experienced professionals in the business. We have modern technology to ensure a deep clean every single time.
✓ Best Services Available

By completing a full assessment at each job site, we can recommend the best products for each carpet. Our services include spot cleaning, and we guarantee the best clean ever.
✓ Speedy Drying

You won't have to shut down your business in order to get the deep clean you need. Our methods ensure a fast dry time of 30 minutes, allowing you to get back to work quickly.